Meeting clients' needs

51% of clients are not satisfied with the current form of communication with their banks

Convenience

80% of people prefer online banking over visiting a physical branch

Client retention

89% of clients are loyal to banks that implement an omnichannel strategy
How to build personalised relationships with clients remotely?
Effective communication is the prerequisite of building relationships. LiveBank enables contact using various channels and ensures easy switching between these channels and devices. Build rapport and trust by complementing self-service with professional human support. Enable agents to provide personalised and relevant information with case-based communication, history of interactions and data available thanks to LiveBank integration with internal systems and databases. While the scheduling function helps to arrange appointments at mutually convenient times, the outbound communication option supports proactivity, helps provide crucial information on time and makes clients feel taken care of.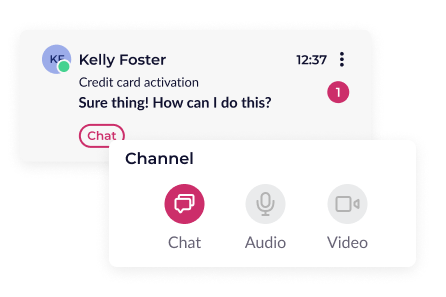 How to deliver excellent customer experience in digital banking?
Make exceptional CX your competitive advantage. Adopt a customer-centric and technology-based approach to help clients achieve their goals in the most effective flow. LiveBank enables clients to contact the bank through various communication channels as it integrates them all in one point. Seamless switching between channels and devices, single sign-on, case-based communication and history of interactions enable the continuity of conversation and provide context for personalized support. Never keep clients waiting – automated routing directs the case to an available agent who specializes in the matter at hand. Collaboration tools prevent confusion during a remote conversation with an agent, help understand all complexities and make the right decisions. Let clients know you care about their opinion and show your commitment to excellence. After the case is closed, ask them to complete a satisfaction survey to learn what you can improve to increase client loyalty.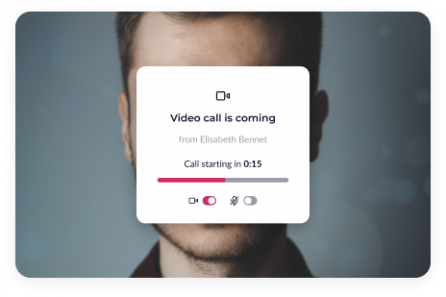 How to ensure a secure remote work environment?
LiveBank meets strict banking security standards thanks to encrypted connections, integrated antivirus software, safe database architecture, and state-of-the-art technologies for secure biometric authentication. It ensures secure data storage and processing in a private or public cloud. You can reduce the risk of data leakage or interception by separating sensitive data and introducing appropriate security measures, e.g. programmes that analyse traffic and react to potential attacks. LiveBank is a Saas product, and as such it eliminates the problem of complicated and time-consuming updates.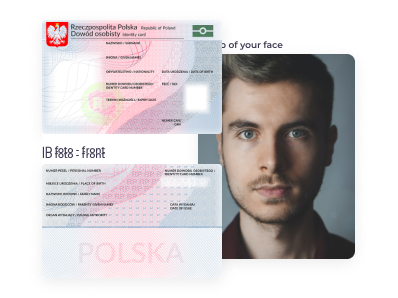 Our clients say it best

Conversation history and notifications about incoming messages are only some of the many solutions implemented as part of the project, carried out in cooperation with Ailleron. Very positive feedback from our customers shows us that we have taken the right path, which in turn poses additional challenges for us in terms of further product development.
Jarosław Ścigała
Manager of the Contact Center Development Department at mBank


An omnichannel platform for instant and secure communication over chat, video, audio and social media, optimizing remote advisory processes. An omnichannel platform for instant and secure communication over chat, video, audio and social media, optimizing remote advisory processes.
Aleksandra Buczkowska
Contact Center Director at mBank


As we have demonstrated in the past with our digital innovations, which has included the digital e-Kiosk, and the CommBank SmartWealth app – our awardwinning wealth management mobile application, Bank Commonwealth is committed to realising its digital transformation journey with CommBank Mobile. By partnering with LiveBank we have been able to make CommBank Mobile the next evolution of that journey, and the technology will ensure Bank Commonwealth continues moving towards our purpose: Building a brighter future for all.
Ming Chen
Director of Digital & Strategy at PT. Bank Commonwealth