We are LiveBank
We create an application that sets the standard in the banking industry.
We help banks develop their business in tune with the times and build strong customer relationships based on direct communication.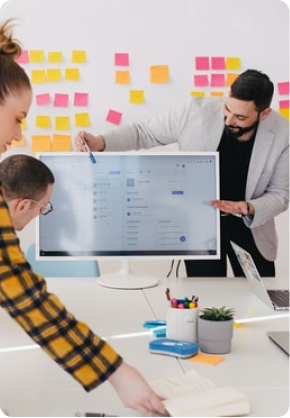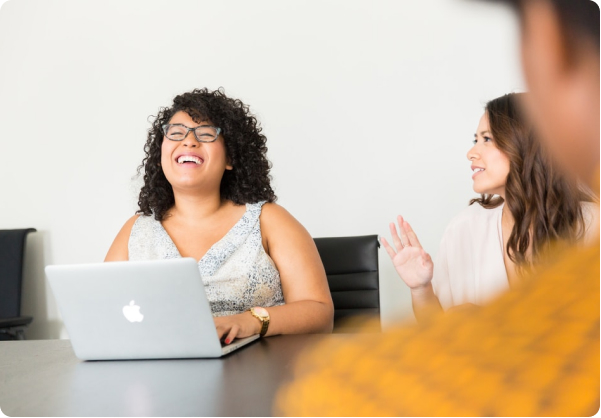 Our history in a nutshell
LiveBank is part of the Ailleron Group – a company specialized in providing technology products for the finance industry.
LiveBank's story dates back to 2012, when, in collaboration with Poland's leading digital bank, we launched an innovative way of communicating through online channels. It was the first application dedicated to the banking sector, which functioned as a virtual bank branch. Since then, we have successfully implemented our solutions in banks worldwide.
Meet the team
Everyone is different, but we respect diversity and strive to make everyone feel comfortable. We complement each other perfectly and are a close-knit team of like-minded people who genuinely love what they do. In our daily work, we use agile methodology and appreciate the feedback culture. We are constantly improving our skills and acquiring new knowledge. We put clients at the centre of everything we do and listen attentively to understand their needs and objectives. Our common goal is to create a high-end product that meets the challenges of modern banking. Join us and find out what it's like to work with brilliant people on the best solutions in the industry.

Our values
Partnership

We believe that our clients are more than just people we work for, they are our partners with whom we build long term relationships. Because of this we provide support in an open, honest and respectful matter. We apply this philosophy to everything in our company, especially to our employees who are a part of the Ailleron family.

Passion

We are driven, passionate and truly love what we do, constantly exploring and pushing ourselves in everything we do. We see challenges as opportunities to grow, both as a company and as individuals. We are proud of having passionate people on board and we love to support their individual passions.

Mastery

We aim for nothing less than mastery. We invest in new technologies and skills, but most importantly the people behind them. This allows us to provide the best quality products and services to our customers and a stimulating environment for our people to develop. ​​

Integrity

We pride ourselves on our honesty, transparency and clear communication. ​It ensures that we stay accountable in all situations and allows us to swiftly overcome any obstacles we face. We always take responsibility for our decisions and actions. We keep our word and expect the same from others.​​

Empathy

We show sincere interest in other people's perspectives. Because of this we approach every situation with care and compassion, making sure to listen and acknowledge. It makes us sensitive towards the issues and hardships surrounding us. Our foundation "You Can Count on Me" has been established to provide aid and opportunities wherever we can.​
Join
our team
We are a team of professionals who want to change the world… or at least the world of banking. If you feel like joining us, have a look at our vacancies.
Open positions