Streamline client onboarding process in compliance with regulations
Empower online sales with a reliable and user-friendly automated verification process that you can easily configure and integrate with your workflow.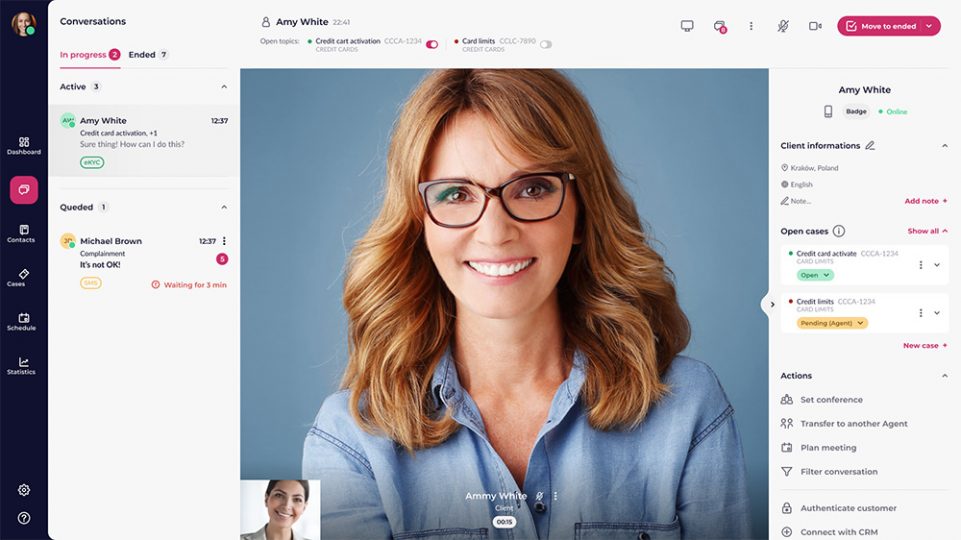 Contact Sales
We would love to tell you more about LiveBank. Fill out the form, and we will get back to you shortly.
Types of eKYC systems
LiveBank provides the highest security standards to support your bank in maintaining compliance with legal regulations while decreasing onboarding time and cost.
Human supported eKYC

A client visits the website and completes the online form. From this point, an agent walks the client through the process supported by OCR (optical character recognition) and face biometrics. Subsequently, the procedure is finalized by an agent.

Semi-automated eKYC

A client provides all necessary documents, takes photos of their ID card and a selfie. Next, they connect with an agent who helps them finalize the process.

Fully-automated eKYC

The process is conducted without human support. However, LiveBank provides an option of additional verification by an agent.
eKYC steps
Verify client identity and authenticate documents in a few simple steps.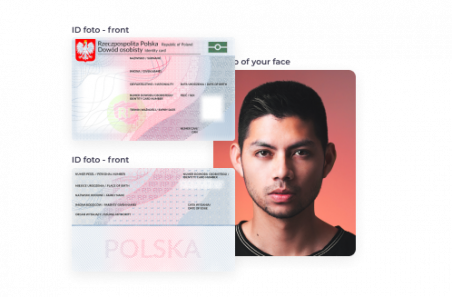 Consents

Ensuring compliance with the disclosure requirement and obtaining consent to process personal data.

ID card photo

A client takes a photo of an ID card on both sides. The data is passed to the OCR component to determine the authenticity of the document.

Client's face photo

The client takes a selfie that will be analysed by the biometrics module and compared to the photo scanned from the ID card.

Liveness check

The application asks the client to perform certain actions or gestures (e.g. blinking, smiling) to confirm they are a live person.

Data verification

The biometrics engine compares data from the selfie and the photo from the ID. The data captured in the document OCR process is verified in internal and external data systems.

Data confirmation

The data is presented to the client for confirmation.

Finalisation

Opening of a bank account
Integrations
LiveBank can be easily integrated with facial biometrics and ID verification components.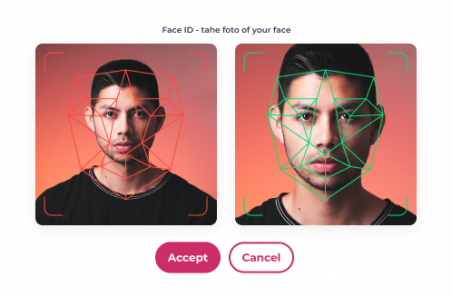 OCR

Optical Character Recognition (OCR) component scans an ID card and populates the system with data encoded in the Machine Readable Zone (MRZ) for further verification. Once the authenticity of the document is confirmed, the specific features are verified using biometrics.

Biometric engine

The biometric engine compares a client's face to the photo in their ID card based on selected personal characteristics. It uses the screens taken in the Liveliness Check step to make sure a user is a real live person.

Databases

Client data is verified in the bank's internal databases, identity card register, Sanctioning Lists, PEPs, Adverse Media, Restricted Documents Database, etc.

Agent SSO

A single sign-on streamlines access to the system and multiple resources.
Our clients say it best

Conversation history and notifications about incoming messages are only some of the many solutions implemented as part of the project, carried out in cooperation with Ailleron. Very positive feedback from our customers shows us that we have taken the right path, which in turn poses additional challenges for us in terms of further product development.
Jarosław Ścigała
Manager of the Contact Center Development Department at mBank


An omnichannel platform for instant and secure communication over chat, video, audio and social media, optimizing remote advisory processes. An omnichannel platform for instant and secure communication over chat, video, audio and social media, optimizing remote advisory processes.
Aleksandra Buczkowska
Contact Center Director at mBank


As we have demonstrated in the past with our digital innovations, which has included the digital e-Kiosk, and the CommBank SmartWealth app – our awardwinning wealth management mobile application, Bank Commonwealth is committed to realising its digital transformation journey with CommBank Mobile. By partnering with LiveBank we have been able to make CommBank Mobile the next evolution of that journey, and the technology will ensure Bank Commonwealth continues moving towards our purpose: Building a brighter future for all.
Ming Chen
Director of Digital & Strategy at PT. Bank Commonwealth

Citibank has selected LiveBank – implementing innovative virtual branches in 16 countries of APAC and EMEA regions

Citibank has signed an agreement to implement Polish LiveBank technology, which will enable bank's customers in 16 countries to benefit from virtual banking without leaving home. This is the first implementation of a virtual banking system on such a large scale in the world. Citibank is one of the world's banking leaders. The bank serves […]

Read full client story

LiveBank revolutionizing Chinese Standard Chartered branches

Standard Chartered Bank, which has more than 1,200 branches in over 70 countries, has launched the LiveBank virtual banking system developed by the Cracovian company Ailleron in their Chinese branches. The bank had already implemented this pilot solution in Malaysia and Singapore, and the rapid adoption of LiveBank by users in the region opened the […]

Read full client story

LiveBank takes Greek bank into a new era of customer service

LiveBank will allow the largest Greek bank to create an e-branch service [1] – an innovative form of customer service that uses virtual advisors. This is yet another leader of a local banking sector which has decided to meet the needs of its customers by deciding to cooperate with the Cracovian company. Piraeus Bank is […]

Read full client story
Case studies
Contact us
We would love to tell you more about LiveBank. Fill out the form, and we will get back to you shortly.