LiveBank

blog
Learn about our big ideas, gain fascinating insights and immerse yourself in the world of digital communication technology for the banking sector.
Unlocking the Future of Banking: Insights from the FTB and Ailleron Technological Breakfast
Explore some insights from FTB and Ailleron Technological Breakfast. Delve with us into the evolving landscape of Polish bank branches, discuss the role of technology, and highlight the importance of customer-centric solutions. Discover how modernization is enhancing competitiveness, customer satisfaction, and operational efficiency in the banking sector. Gain valuable insights into the critical aspects of […]
Read more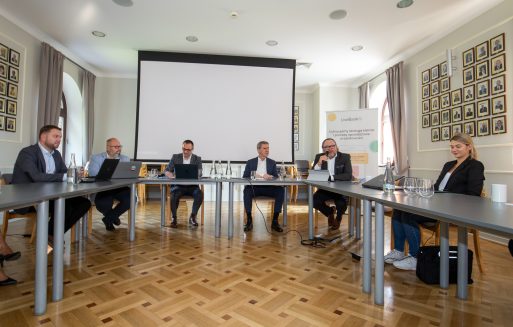 Will Virtual Branch work for your bank?
LiveBank is an omnichannel communication and collaboration hub for banks that aggregate all communication channels like text chat, video and audio. LiveBank provides retail banks secure and friendly contact channels for its clients. This synergy of technology and people enriches communications and establishes the grounds for the digitalization of bank processes. As result of LiveBank […]
Read more

LiveBank is Azure Ready now! Ailleron Fintech partnership with Microsoft
As vendor of the latest technologies, mainly for the FINTECH sector, which is very demanding and challenging, we provide our clients with the best, most optimal and safe solutions that enable them to achieve their business goals. We focus on continuous development as well as innovation in the approach to ongoing projects.
Read more