LiveBank

blog
Learn about our big ideas, gain fascinating insights and immerse yourself in the world of digital communication technology for the banking sector.
Unlocking the Future of Banking: Insights from the FTB and Ailleron Technological Breakfast
Explore some insights from FTB and Ailleron Technological Breakfast. Delve with us into the evolving landscape of Polish bank branches, discuss the role of technology, and highlight the importance of customer-centric solutions. Discover how modernization is enhancing competitiveness, customer satisfaction, and operational efficiency in the banking sector. Gain valuable insights into the critical aspects of […]
Read more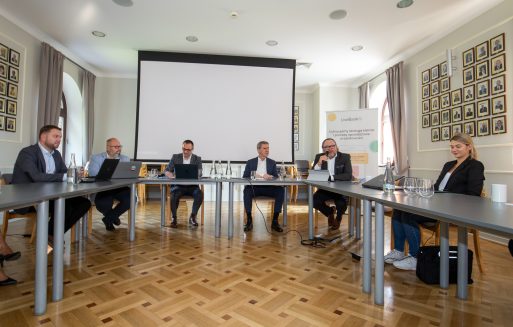 The Value of LiveBank
Evaluating customer journeys and business models are more relevant than ever. Regardless of ongoing digital initiatives, human assistance is still necessary to make processes friendlier and faster to implement.
Read more

Digital transformation for your banking services
Currently, world is undergoing a huge digital transformation caused by coronavirus pandemic. Suddenly, the number of people using digital channels went through the roof and everyone has to adapt the work-from-home (WFH) model. Those changes affected thousands of customers in hundreds of industries, including banking services. Is your business ready for the change?
Read more